Creative Associate- The Ryerson Marketing Association
(May 2018- January 2020)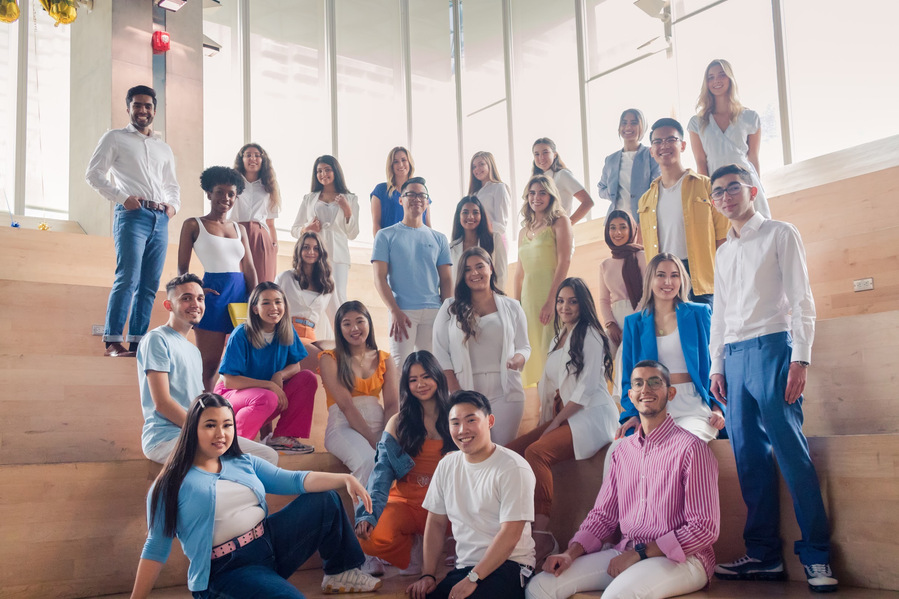 The Ryerson Marketing Association is a student run organization which supports students in the marketing major or minor as a resource, a hub, and a student union. Our goal is to inspire, educate, and empower marketing students through creating educational content about the marketing industry, hosting events which provide experience and networking opportunities to marketing students, and more!
As a Creative Associate, I collaborated with a team of 10+ individuals on the marketing and creative teams to conceptualize marketing campaigns that promote the organization and its events, bringing those campaigns to life through visual design. As a creative associate I created memorable graphic content for a variety of mediums (ie. print and digital advertisements, social media graphics, slide decks, etc.) using an intermediate knowledge of Adobe Suite platforms (predominantly Illustrator and Photoshop). I used my knowledge of creative and visual production to craft visual identities for organizational campaigns, with the goal of using our graphics to inspire our followers, promote our events, and fuel positive conversation. I frequently gave insight into the organization's brand and marketing direction, to aid campaign formation from a creative point of view. My experience on the Ryerson Marketing Association was formative to my career both creatively, and professionally as a whole.
These are some select graphics I created over my 2-year period at the Ryerson Marketing Association. Select campaigns I took a leadership role in designing include Why RMC? #Marketing, and Marketing Myths.